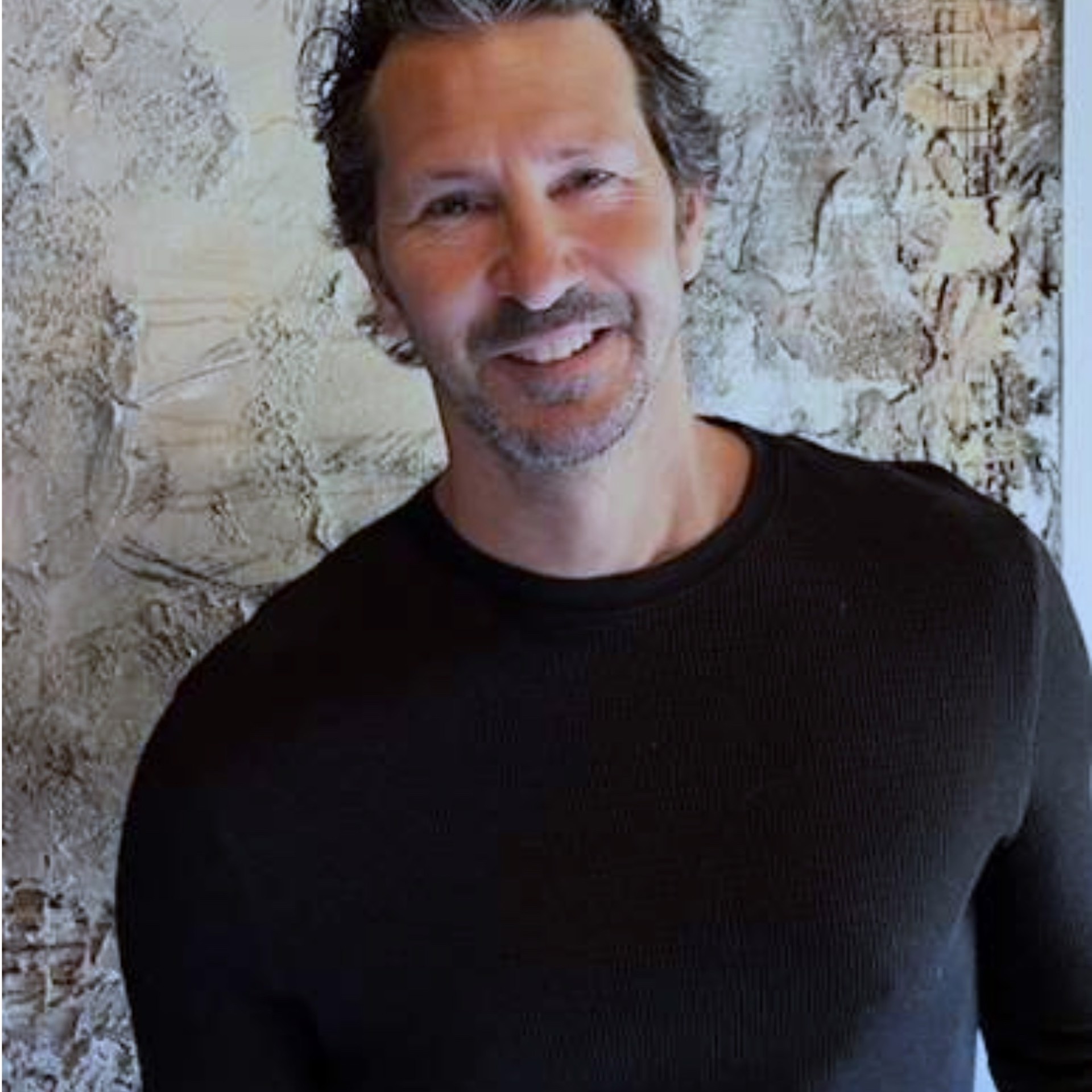 Trevor Mezak
Steampunk Industrial Artist
Think of the most insane combination of industrial grit and refined beauty you can imagine – This is what you experience the first time you see Trevor Mezak's art. Materials like reclaimed wood, concrete slabs, rusty metal, nails, screws, roofing tar, and paint, are applied to his canvas with a palette knife, Dremel, surf wax comb, blow torch, paint brush, or burning gunpowder. His creative process transforms the
canvas into and impressionistic abstract painting of pure organic textures that become a veil over his subject, such as a lovely figurative drawing, a buffalo, a locomotive or, maybe, the King of Hearts. Once you see Mezak's art it will capture your stare and you will feel compelled to touch it, to experience it. It's okay, feel the textures and the raw beauty; take it all in. As Trevor explains, "My art is meant to be experienced, for you to feel time, temperature, motion, beauty, love, and awe. After all, isn't this what art and life are all about."
Mezak is a Southern California artist whose work has been exhibited nationally and is a Disney Fine Art featured artist. As a child, Trevor would channel this energy into sketch pads where he would draw army men blowing up things. He spent much of his twenties as a professional surfer but found it challenging to make a living in the sport, so he would paint in the back alleys of San Clemente. It was during this time that he reconnected with Heather, his third-grade sweetheart, who would later become his wife and best friend.
Heather was the first person to see how the two outlets, surfing and painting, fed off each other. "Each canvas or sketch was a new journey for him that was fueled by every salty surf session" she said. His art career took an interesting turn when he was buckling his twins into their car seats after a trip to the grocery store.
One day a lady inquired about a painting sticking out the back of Trevor's SUV and asked him where he bought it. He flashed a smile and told her that he had painted it himself. Within days, this lady/art dealer put Trevor on an accelerated path that would take him from back-alley artist to a Laguna Beach phenom. He quickly learned that his talent was good enough to make some money, but if he wanted to stand out from the crowd he needed to find his signature look. Over the course of the next few years, with a lot of experimentation, harsh constructive criticism, and a passion to succeed, he stretched his talent and tapped into a new jazzy, smoky impressionistic style that is pure magic.
Mezak's rugged yet refined style attracted the attention of the Disney Fine Art team, who love his unique take on Disney Characters, like Captain Jack Sparrow, except his version reflects a much darker character. Princess and Carnival Cruise Lines have also represented Mezak's work.
Although largely self-taught, Trevor says he gains inspiration from artists William DeBilzan and Aldo Luongo. Yet much of the industrial nature of his work comes from early experiences with his father, who taught him to work with his hands and use tools.
Mezak's artwork can be found in many private collections, noting Richie Sambora (Bon Jovi), Pamela Anderson (Baywatch), Michael Brown (Chicago Bears) and Paul Walker (Fast and Furious). Trevor and Heather still live in Southern California with their dog Finn, and you will often find Trevor surfing a local break most mornings before he heads for his studio.
Read More