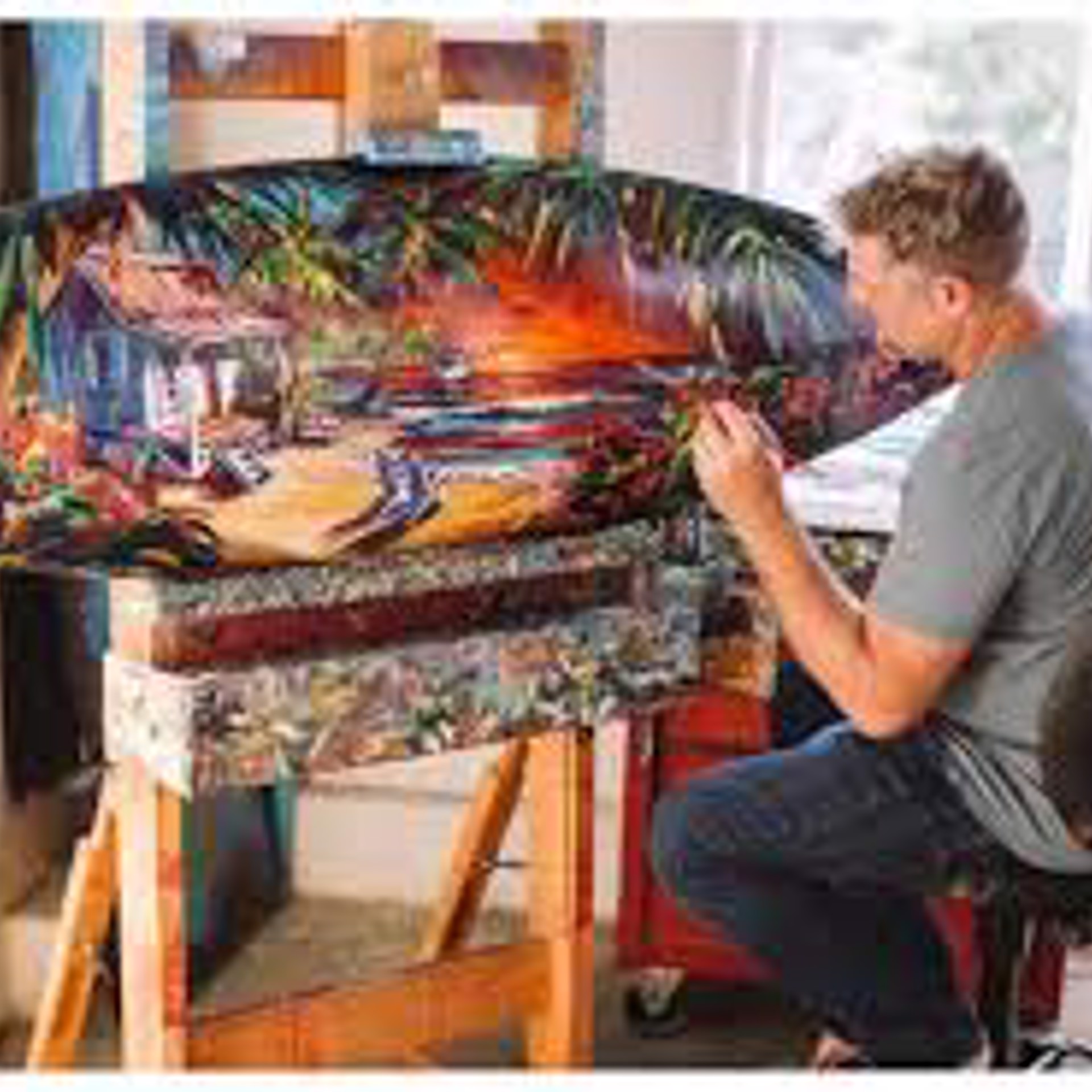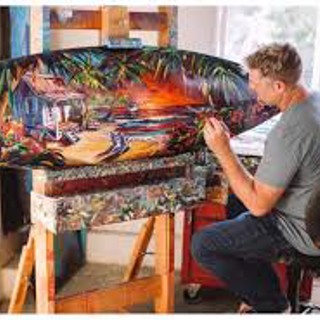 Originally from New Hampshire, Barton's success as an artist began early. His mother, an oil painter herself, inspired and encouraged him to paint. After studying at Rhode Island School of Design, Barton desired to broaden his search for subject matter. He traveled to the West Coast,where his paintings took on the dreamlike quality that we experience today. Presently, Barton donates his time by doing painting demonstrations for students worldwide, and has spent time in Russia speaking to students of all ages about painting and setting goals in life.
The "Wavy" concept was created by Steve in 1999 and is a testament to his creativity. The Wavy Frame was designed to bring the frame into the work of art, creating a single unit. Together, the painting and frame invite you to walk around the room, viewing the scene from different angles as the natural shadow lines of the canvas subtly change the tone of the scene.
For Barton, painting is a way of life. He loves to spend spare moments combing areas for inspiration. Old quaint houses, cottages, cabins and villas that capture the heart of life on the beach are among his favorite settings to capture on canvas.
Barton enjoys the freedom of spending afternoons with his wife, Deborah and his Rabbit, Dogs, Turtles and Chickens. (Yes, he is an animal lover!)
Steve always says:
"If my paintings make you smile then you get it"
Read More