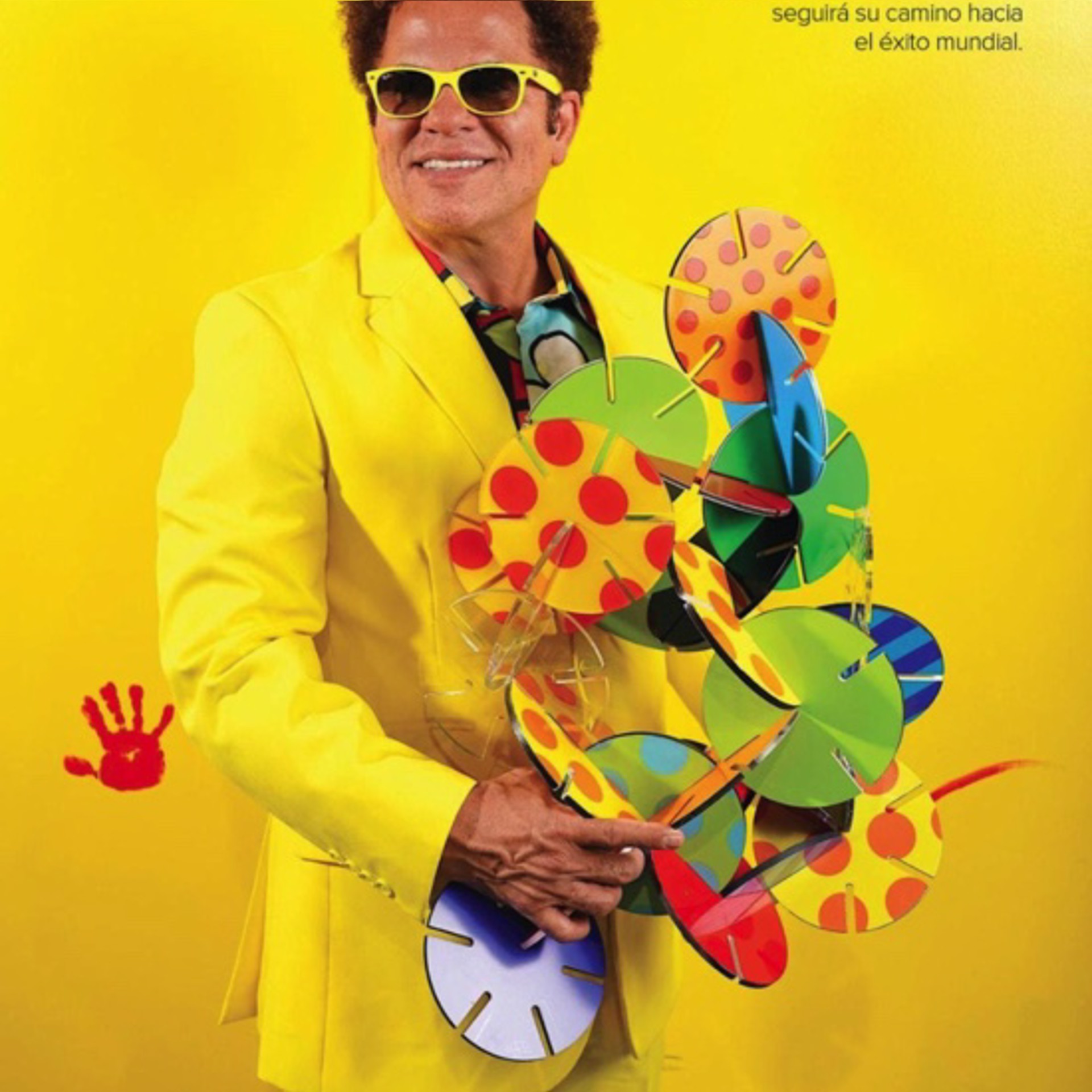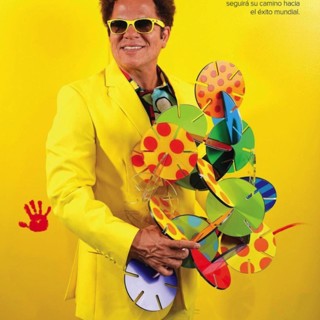 Romero Britto, the founder of the Happy Art Movement has created a visual language of love, hope and happiness all its own that inspires millions worldwide. Brazilian-born and Miami-made, Britto is an international artist that uses vibrant, iconic imagery and fun patterns to reflect his optimistic view of the world around him. Self-taught at an early age, Britto painted on scraps of paper or cardboard or any medium he could find before coming into his own and traveling to Paris where he was introduced to the works of Matisse and Picasso. His appreciation of these masters influenced him to create an iconic style that The New York Times described, "exudes warmth, optimism and love". Britto's work has been exhibited in galleries and museums in over 100 countries, including the Salon de la Societe Nationale des Beaux Arts exhibition at the Carrousel du Louvre in 2008 and 2010. In 2013, Maria Elena and Carlos Slim Domit invited Romero to be the first living artist to exhibit at Museo Soumaya. He has created public art installations for the 02 Dome in Berlin, New York's John F. Kennedy Airport, Cirque Du Soleil at Super Bowl XLI and has been credited with the largest monumental sculpture in London's Hyde Park history. Britto served as an official artist for the 2010 World Cup, Ambassador to the 2014 FIFA World Cup Brazil and honorary torch bearer for the Rio 2016 Olympic Games. He is considered the most licensed artist in history and Britto's Happy Art has since leant itself to many collaborations with international brands such as NetDragon WebSoft, Audi, Bentley, Coca-Cola, Pepsi, Walt Disney, Universal Pictures, Evian, Hublot, Invicta, Carnival Cruise Line, Hasbro and Mattel to name a few. Romero is an activist for charitable organizations worldwide and most of all an artist who believes "art is too important not to share." Britto has donated time, art, and resources to more than 250 charitable organizations. Not a silent activist, Britto was a selected speaker for the arts at the World Economic Forum in Switzerland. In addition, Romero Britto is proudly an Inaugural Founding Benefactor of the Harvard International Negotiation Program. He was recently appointed by H.M. Queen Silvia of Sweden as an ambassador to Mentor International and Mentor Foundation USA. He holds a seat on several boards such as St. Jude's Children's Research Hospital, and was recently appointed a founding member to the board of HRH the Prince of Wales charity, The Prince's Trust USA. A believer in the role of an artist as an agent of positive change, Romero Britto is committed to developing and supporting the role art will continue to play in world issues.
Born in Jaboatão dos Guararapes, on the Northeast side of Brazil, Britto lived and grew up among a big family of eight brothers and sisters. However, his innate creativity allowed Britto to fill his life with images of a bigger and more beautiful world beyond his own at an early age, he painted what he saw and what he imagined on surfaces such as newspapers, cardboard or any scraps that he could find. With an inordinate passion to excel, he prospered academically. Still, Britto's artistic nature eventually led him to seek experiences outside his home. In 1983, Britto went to Paris, France where he was introduced to the works of Matisse and Picasso, Britto was encouraged to travel to the United States where Pop Art was flourishing.[2]
Britto has lived in Miami, Florida since 1989. Shortly after Britto arrived in the United States, Michel Roux, founder of Absolute Vodka's Absolute Art Ad Campaign, happened to stop by Britto's first studio in Coconut Grove, Florida. Roux quickly asked Britto to reinterpret the famous bottle, which would be published and seen by millions. Britto was part of major international art fairs, among them were FIAC Paris and Art Salon Hong Kong. His exhibitions were shown around the globe some of which were the 2016 Presidential campaign of Governor Jeb Bush as well as for Monsanto, Bain Capital, Movado, Philip Morris, Academi (formerly Blackwater), Disney, Enrico Coveri, Pepsi, the United Nations, BMW, and Royal Caribbean Cruises.[3] Britto has one main art gallery in Miami, on South Beach on Lincoln Road. His name has been featured in well-known media including Forbes, Vanity Fair, The New Yorker, ARTnews, and more.
In 2020, it was announced that a biopic on the life of Romero Britto is in pre-production by the same production company that filmed the biopic on Walt Disney Walt Before Mickey.
Works on display
[
edit
]
In the United States, Europe, Asia and South America
Welcome at the sculpture garden at the Sheba Medical Center, Israel
Honors and awards
[
edit
]
Romero Britto was honored as theme of Renascer de Jacarepaguá samba school in its 2012 Carnival parade. Britto himself took part of the parade on Sambadrome Marquês de Sapucaí.[5]
Montreux Jazz Festival - featured Artist of the Year, Montreux, Switzerland
"Marina's Garden" created for an education and cultural project involving children from different high schools for a paint-workshop event in Witten, Germany
Global Summit of Women - Collaboration with European luxury brand MCM to commemorate their 20th anniversary
Kindred Spirits Help Kids - Romero Britto and Jeff Koons collaborated to help children in need
Project Medishare - A dispatch relief program working in association with Dr. Barth Green and the University of Miami Miller School of Medicine staff to Haiti
Best Buddies Friendship Bear - sculpture for the Time Warner Center in New York City
Royal Caribbean's cruise ship, Allure of the Seas, incorporates a BRITTO concept store
CNN Icons - features Romero Britto
Bentley Motors commissioned Romero Britto to paint their one of a kind concept car titled "The Britto Bentley"
FIFA - Britto hosts a painting workshop benefitting FIFA's charity program "Football for Hope" in South Africa
Read More