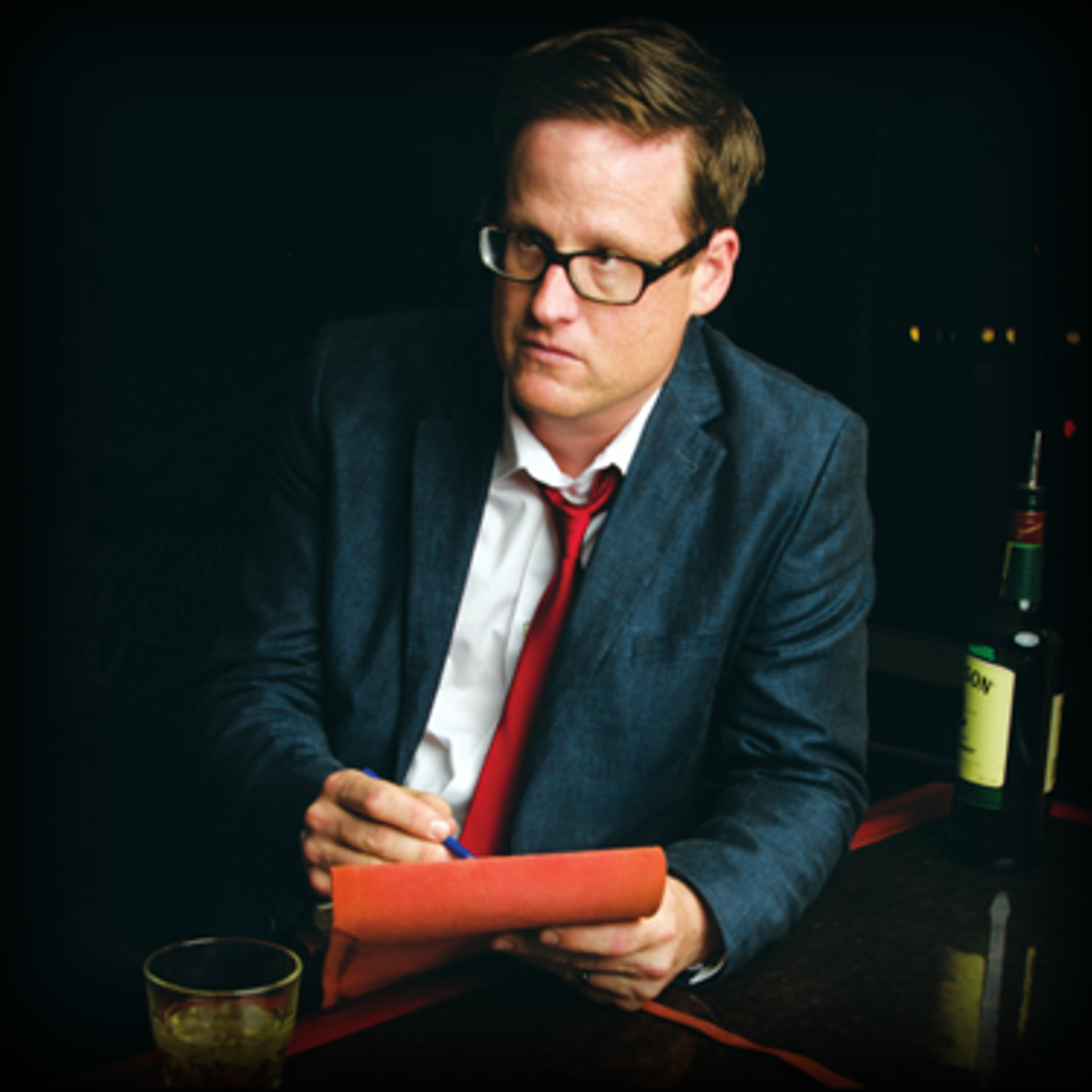 Michael Flohr (born 1975) is more than just a contemporary impressionist painter of urban street, café, and bar scenes, horse racing events, and musicians. He is a passionate artist who imbues his canvases with the colors of love and desire.
Early Years
Michael's passion for the arts was ignited by his parents, David and Sandy, who encouraged him to explore the world of creativity to help with his diagnosis of dyslexia in grade school. Drawing with brilliantly colored pencils soon became his favorite pastime, and his sketches always captured the essence of romance.
Art School and Awards
Michael's love for art took him to the San Francisco Academy of Art University, where he honed his skills and developed his unique style. He received the Herman Lambert Scholarship at the New York Society of Illustrators and was invited to exhibit his work at the M.H. de Young Memorial Museum exhibition in San Francisco. His passion for romance led him to Europe, where he fell in love with the urban culture and nightlife and met the woman who would become his muse and wife, Melissa (Mel).
Personal Life and Family
Michael's family life is filled with love and passion. His wife Mel is the inspiration for his signature central figure in his paintings - a woman in a red dress or with a red umbrella. They have three beautiful children, Emmitt, Everett, and Lila.
Michael's studio is a hub of creativity, where he paints at all hours of the day, inspired by the love and warmth of his family.
Painting Style and Evolution
Michael's paintings are not just about color and form; they are about capturing the essence of romance. His early paintings focused on textured square brush strokes, which have evolved into a more flowing brush stroke, capturing more emotion and passion with every stroke. Michael believes that a painting should never be overdone and that the key is to know when to stop and when to let go. He often scrapes the canvas to start afresh, allowing his passion and instinct to guide him in the creation of every masterpiece.
Today
Michael's artwork is a celebration of love and passion. His paintings can be found in galleries across the United States and in Canada. He often frequents cafes and urban settings, with his notebook, pen and camera, trying to capture the next moment that combines color and lighting to inspire his next painting or sketch.
Michael is represented by Crown Thorn Publishing based in San Diego, the publisher of his limited-edition mixed media prints with artist embellishments. He is an artist who loves his art, his family, and life, and his paintings reflect this passion for romance and beauty.
It is a rare and celebrated occasion when an artist is discovered that has a unique talent, fresh vision and exceptional ability to transcend artistic predisposition. Painter Michael Flohr is just such an artist. Flohr's work is a visual adventure. Not only in its exquisite beauty, obvious artistic integrity and the emotion elicited in every work of art, but in the artist's ability to effect the invention of a genre unique and true in and of itself in today's contemporary art world. Depicting ordinary moments in extraordinary ways, Flohr's work is an intellectually artistic mastery of color, perspective, technique and vision.
Blazing a trail that is sure to influence the eyes of fine art collectors around the world, Flohr's work is also sure to impact other emerging artists for years to come. Michael Flohr is a young California artist, currently living and working in San Diego where he was born and raised. Recognizing his artistic aptitude at a very early age, Flohr's parents enrolled him in his first art class at the age of five. His family's perpetual encouragement and conviction in his talents led him to pursue a degree at the San Francisco Academy of Art College. At the academy, Flohr was able to experiment with all types of media and artistic styles. In 1999, Flohr's propensity for illustration was recognized by his acceptance into New York's Society of Illustrators, where he joined the ranks of legendary predecessors such as Norman Rockwell, Maxfield Parrish and N.C. Wyeth. He was awarded the Herman Lambert scholarship by the Society in the following year. Flohr graduated from the Academy of Art in 2000 and was honored with "Best of Show" for his painting titled, "Irish Coffee" at the Academy's spring exhibition that same year. Shortly thereafter, three of Flohr's paintings were selected for exhibition at the de Young Museum, San Francisco's oldest public museum located in Golden Gate Park. There, his work hung in the company of other master painters including one of Flohr's most revered inspirations, Claude Monet.

Boasting acceptance into a museum environment so early into his artistic career is a sure indication that this is an emerging artist to be watched. In a contemporary art world that has craved a fresh, new approach in the creation of effectual works of art, Flohr fills this void with his series of paintings that cover subject matter ranging from nightlife scenes, cityscapes, still lifes and figurative portraiture. Flohr's work is largely urban in content, frantic in execution yet solemn in interpretation. His paintings have an eerie ability to capture a fleeting moment, as if from a peripheral vision, resulting in a permanent "déjà vu" for the outsider looking in. Bordering the surreal, yet strangely familiar, Flohr's images capture what seem to be the artist's furious study of a gloriously regular moment in time. A moment it seems in which many can relate. The artist's paintings are a patchwork of avant-garde, impressionistic color exhibiting a stylistic fortitude that succeeds in redefining impressionism and abstract expressionism. Static movement is uniquely portrayed in his work through his brushstroke technique, masterful use of light and sumptuous, yet somber color.

Flohr states, "There is a flow that I try to keep in my paintings that evolves into a story of colors and movement that breathe together. A coronation of small, square strokes of premeditated color create the rhythm throughout a piece. Then I combine them with broad brush strokes that serve to 'marry' the elements together. I approach each canvas with 'aggressive subtleness'. My goal as a modern impressionist is to capture a gesture and a mood, not necessarily every pore on the face of a person depicted in one of my paintings. I want my figures to be a part of the painting, not the painting itself. They work together in the environment creating the movement and emotion in a piece. I like to show light and how it travels, where it lands and how it can change color. Light alone can change the look or the mood of a place." Ultimately, it is these qualities in Flohr's work that predominate in its appeal. Flohr claims his biggest inspiration in creating his art is everyday life. He protests, "I have a huge passion to record humanity on canvas, the good and the bad, it is all beautiful to me." He strives to express the familiar in his work and communicate a common thread among his subjects and his viewers. "I want to tell a story with substance," Flohr admits. And he achieves this with a genius of insight and artistic wherewithal unique to his work and a man of his young years.

A trip to Europe upon his graduation from the Academy was influential in his interest in European culture and proved to be an enlightening experience for the artist and his work. It was this experience that led him to pursue the desire to capture the nuances of social interaction, city nightlife and cityscapes as subject matter for his art. The artist states, "Seeing strangers intermingle in strange, new places is an inspiration to me. I am the guy that can be found out with friends in a café and notice a beautiful, warm, orange-violet light chipping on peoples' faces across the room. I am immediately distracted and thinking of ways to combine color and capture that moment in my next painting."

Flohr admits to being inspired by the all-important and influential works of impressionist artists throughout history, specifically: Pissaro, Monet, Manet and Degas. Like these artists, Flohr prefers to work in oils and comments, "I love oil paint because of its durability and the richness it brings to the canvas. I also believe that most people with an appreciation for art respect an artist's use of this classic medium." Flohr does not work with static models. Instead, he will sketch "in the moment" as a scene unfolds, most often with charcoal. Many times, his sketches will become works of art in themselves. On occasion, the artist will work with candid photographs. Capturing the visual clues in a scene is imperative to Flohr as he considers the "overwhelming choices of color" used to create his interpretation of an image. The artist comments, "Observation is everything for me. Whether it is seen, heard or read, it is all connected to that which can be processed into a visual." Michael Flohr's passion for his art parallels his passion for life. As he strives to be true to himself, his family and friends, he admits his fiancée, Melissa "is my biggest, new-found inspiration in a way I cannot describe." As he grows as a person and evolves as an artist, enthusiasts of the arts are sure to enjoy the fruits of his commentaries on the world around him – and in the end, the one that surrounds us all.
Read More