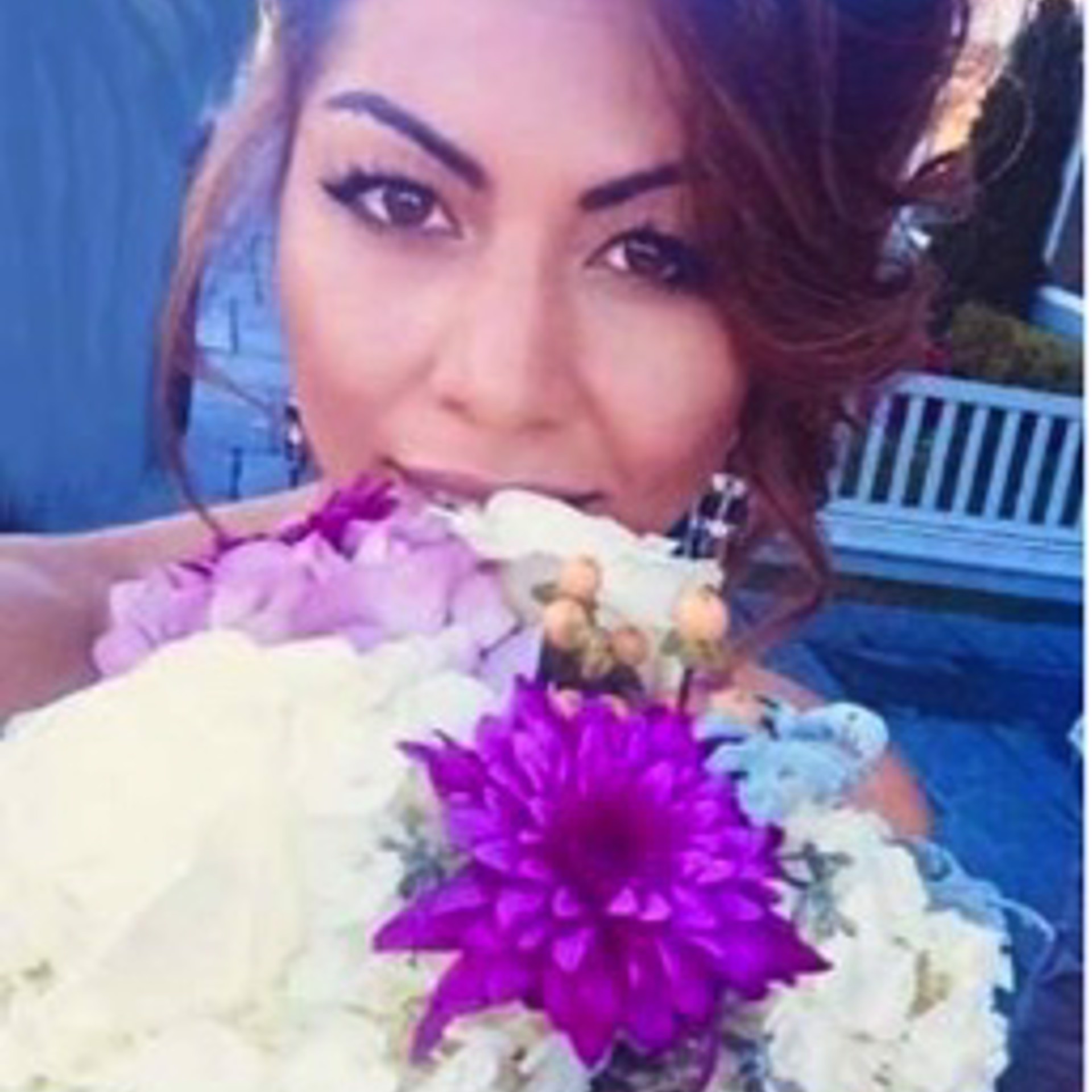 Kai Lava, a Smithsonian Museum featured artist with roots connecting back to Princess Kaiulani of Hawaii and legendary Hawaiian singer Don Ho, famous for his hit song "Tiny Bubbles". Kai found her true love in the art of painting, "Art does not come to me as a thought; I feel it as an uncontrollable pounding in my heart, then I create for absolutely no reason other than to experience bliss."
Kai's artistic talent sculpting cakes led to her appearance on the TV show Cake Boss. Wyland, the famed sea life artist, discovered Kai on this show and encouraged her to become a professional gallery artist.
Kai's artwork has attracted famous collectors, including Mike Tyson (Boxer), Dionne Warwick (Singer), Jon Lovitz (Actor), Nicholas Cage (Actor), Quincy Jones (Musician), Mariah Carey (Singer), Conor McGregor (UFC), Michael Godard (Artist), Gene Simmons (Kiss), Vince Neil (Motley Crue), Wyland (Artist), Steve Aoki (DJ), Clive Davis (Music Producer), Carrot Top (Comedian), Ice-T & Coco (Entertainers), Fiji (Musician) and Al B Sure! (Singer). Kai was commissioned to create art for the new Allegiant Stadium, home of the Las Vegas Raiders.(NFL), as well as, The Nevada Boxing Hall of Fame (Museum), Recently completing all the art installations in the award winning Sheltair's new private jet FBO at Rocky Mountain Metropolitan Airport.
Kai Lava was born Ka'iulani Wahinenoilama, meaning "The royal sacred woman searching for knowledge and truth in the highest point of heaven." Kai's family maintains a strong presence today on the island of Oahu in the arts, police and fire departments. When you meet Kai it is clear that she is filled with the Aloha Spirit.
Kai began collecting unique handmade notebooks and sketchpads at two years of age, and began doodling simple things like trees, flowers, and family members. At the age of four, Kai started writing poetry to accompany her sketches. Today she still cherishes these notebooks and sketchpads. One of Kai's fondest childhood memories of Hawaii is plucking plumeria flowers with family, and then stringing fragrant leis.
In her teens, Kai's deep love of music and Hawaiian culture led her to become a traveling Hula dancer. She danced Hawaiian, Tahitian, Maori and Samoan hulas. She loves how music and dance can change the energy of a room.
Years later, in 2014, Kai and her Aunty Rox teamed up on the TLC show Cake Boss. At the time Kai was a professional cake sculptor, creating massive edible artwork. It was her creations on Cake Boss that caught the eye of world renown sea life artist Wyland. Her first professional art show was at Wyland's Laguna Beach gallery in 2017, which has set the bar to her current success.
Kai believes that beauty is found in the most humble places, and she is especially drawn to the beautiful imperfections of life. "Painting is a very spiritual and healing process for me. The feeling is intoxicating and takes me to a place where there is no time. I get lost for hours when painting yet it feels like seconds."
Kai continues to develop a style of her own, leading her paintings to the Smithsonian Museum, as well as developing an incredible community of collectors. "When someone finds my art and is drawn so emotionally to it that they purchase it, I feel joyful and grateful; they have a piece of my heart. My art is meant to be felt by those who long for true connection."
Kai Lava and her lovely family live in Las Vegas, also known as the ninth Hawaiian Island.
Read More